Saunas in Geneva and St. Charles
A sauna offers a sense of relaxation you can't achieve any other way. At Hot Tub Tony's, we carry Finnleo saunas to give you the best options in Geneva and St. Charles. Whether you want portable saunas to try before committing to a permanent solution, or custom saunas designed to your specifications, we have the perfect choices. Our saunas include custom lighting, multiple wood choices, custom benches, and more to suit any style or budget.
Innovative Saunas Stand Up to Daily Use. Choose Your Sauna Today
Finnleo is a leading sauna manufacturer in Finland that has created high-quality saunas since 1919. They produce sauna heaters and structures to suit every need. Our team works closely with you to determine the most suitable size and the best features to give you the ultimate sauna experience. Our solutions offer innovative features you want in modern custom saunas and portable saunas combined with a traditional sauna experience to get all the health benefits. Our designs are suitable for indoor and outdoor use in Geneva and St. Charles and are made in the USA.
You won't find a more extensive selection of portable saunas and custom saunas anywhere else in Geneva and St. Charles. We work closely with you to ensure you make an informed choice for your new sauna. Once you choose your sauna, we help you secure financing to make owning a sauna more affordable. Contact us today to ask questions about our Finnleo saunas and find the right one for you.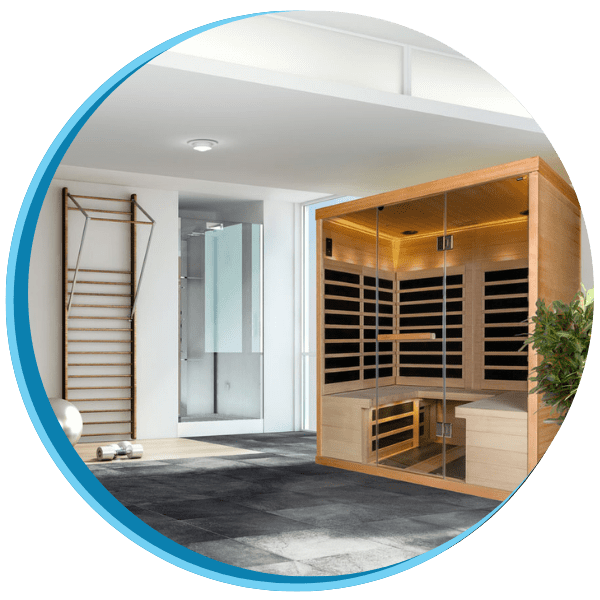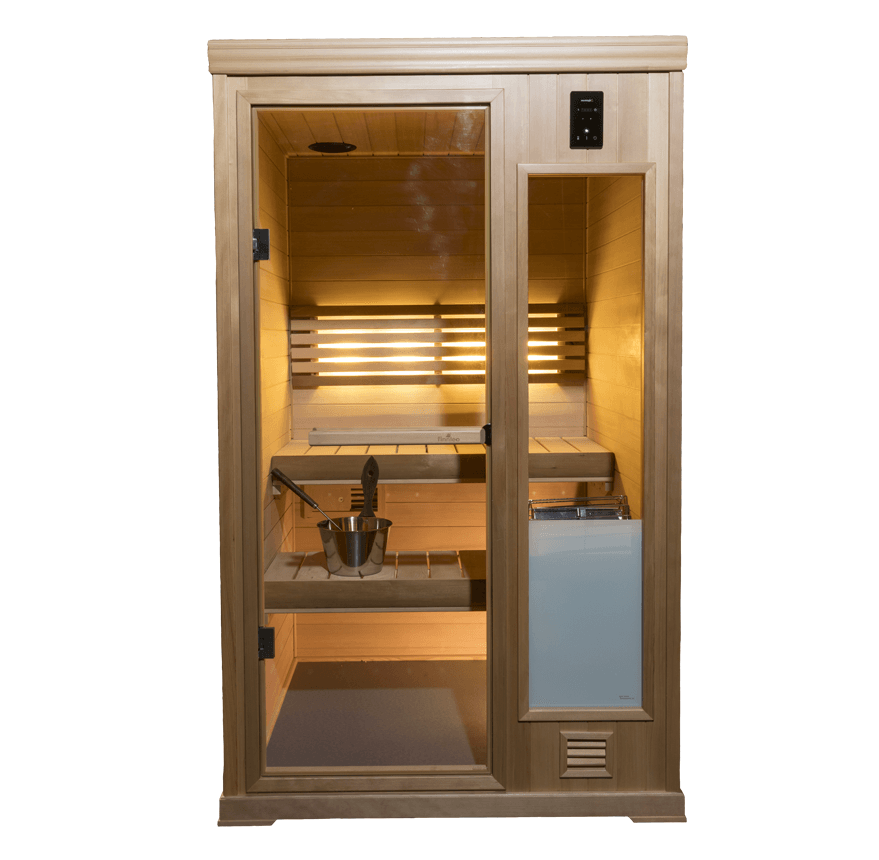 FINNLEO Hallmark 44 Sauna
A Truly Portable 4'x4' Sauna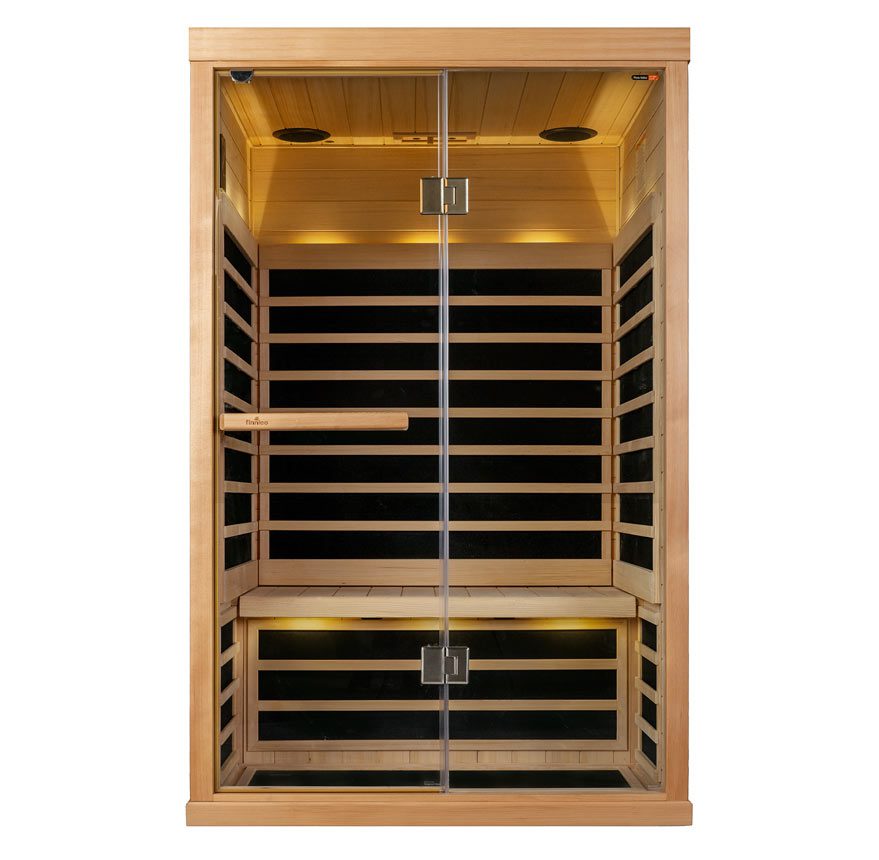 FINNLEO S-820 Series
Low EMR/Low EF Infrared Sauna
Special Financing is Available!