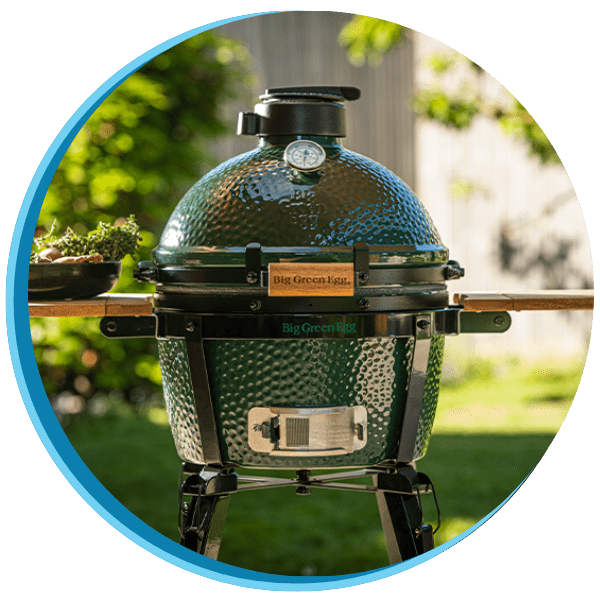 Widely acclaimed as the original American designed ceramic cooker, the Big Green Egg was derived from an ancient clay cooking device known as a "kamado." Originally a clay vessel with a lid, today's EGG® is a modern ceramic marvel known for producing amazing culinary results for novice and experts alike for over thirty years! We stock a full line of Big Green Eggs and accessories! We are your one-stop shop for everything Big Green Egg!
Discover why the Big Green Egg is a must-have for any outdoor enthusiast and start grilling like a pro with Hot Tub Tony's.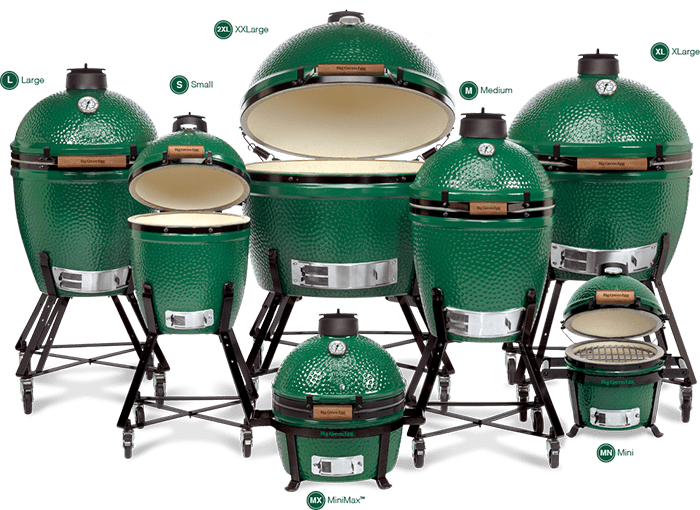 2XL BIG GREEN EGG
The Biggest Green Egg of them all, the unrivaled 2XL EGG can easily handle your family reunion or cookouts with large groups – and is more than large enough to satisfy restaurant and catering needs.
XLARGE BIG GREEN EGG
The XLarge Big Green Egg provides a cooking area that can easily accommodate meals for large families and cookouts with all your friends. Ready to serve up twelve racks of ribs, twenty-four burgers or a couple of holiday turkeys with all the trimmings? No problem!
LARGE BIG GREEN EGG
The Large EGG is the most popular size and a favorite to handle the cooking needs of most families and gatherings of friends. Accommodates all EGGcessories for baking, roasting or smoking. It's versatile enough for weekend cookouts or pizza parties at once, and efficient enough for an impromptu meatloaf for two!
MEDIUM BIG GREEN EGG
Happiness in a smaller package! ! The Medium Big Green Egg is perfectly sized for smaller families and couples. It accommodates all the most popular EGGcessories like the convEGGtor and Pizza & Baking Stone.
SMALL BIG GREEN EGG
Big Flavor in a compact package! The Small Big Green Egg is an easy fit for smaller patios and balconies. It is able to prepare four burgers or chicken breasts at a time. It is perfect for restaurants seeking the performance of an EGG in a size to fit a commercial kitchen.
MINIMAX™ BIG GREEN EGG
The all new MiniMax™ Big Green Egg is proof that great things come in small packages. This EGG is the first to arrive with its own transportation in the form of a sturdy, easy to grip Carrier! The MiniMax™ is perfect for camping, poolside and tailgating at the ballgame.
MINI BIG GREEN EGG
A MINI Big Green Egg is the perfect solution for picnics and tailgating when you want to take The Ultimate Cooking Experience with you! It is also a popular size for grilling on apartment balconies or camping and boating.
Fox Valley's Most Complete Big Green Egg Accessories

Special Financing is Available!